Every year when Christmas rolls around, the turkeys and cows start to sweat. It's long been a case of the traditional Christmas dinner being centred around a turkey or joint of beef as they both compliment the other elements of the dinner well. However, there are several seafood alternatives that you should consider this Christmas if you want to avoid poultry or red meat. Here are our top picks that you can order from our online store for the big day.
By Your Side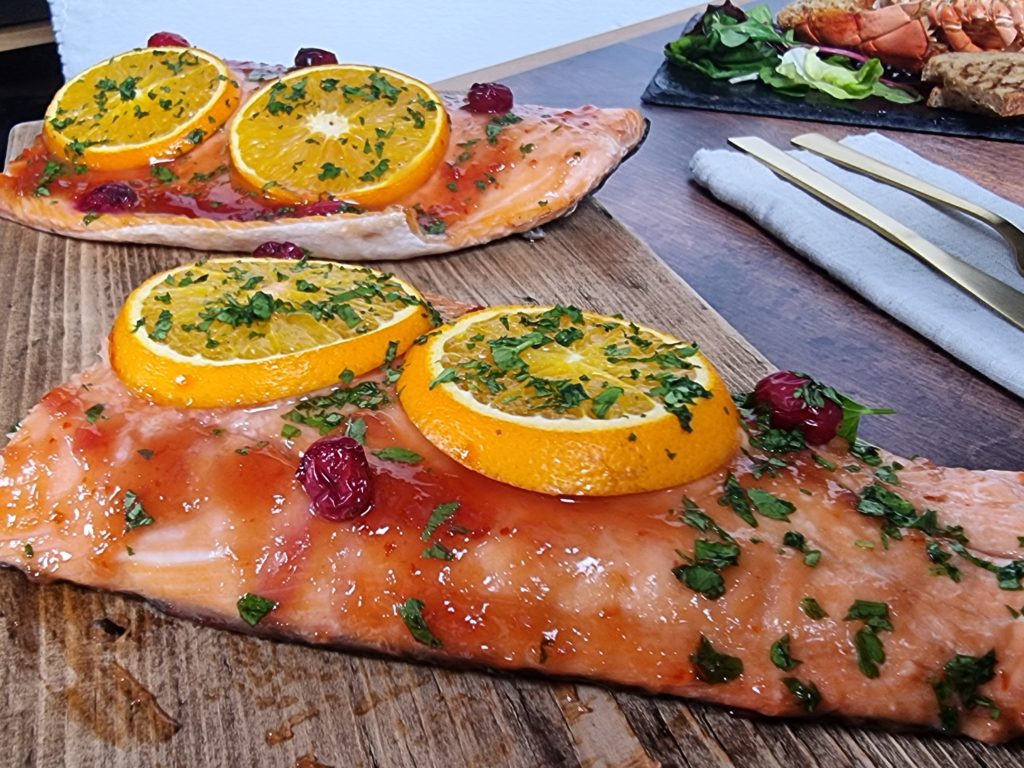 Our whole side of Scottish salmon is the obvious choice if you're looking for an elegant fish that you can dress with masterfully crafted sauces and flavours. Our whole salmon sides come in at 1.1kg minimum weight and offer six very handsome portions. If you do enjoy some oven-baked salmon then this should be high up on your shopping list. We'd recommend dressing the salmon with spiced orange and cranberry sauce with a hint of sweet chilli.
Bass to Basics
If you prefer your white fish then why not dive into a Mediterranean favourite like sea bass? We offer both whole sea bass and sea bass fillets for those who prefer not to worry about cooking a whole fish. Sea bass is wonderfully lean and delicate. It lends itself well to spices and herbs, as well as a range of sauces. Oven-roasted sea bass on a bed of vegetables with new potatoes could be a strong candidate for your next Christmas dinner.
You've Cod to be Joking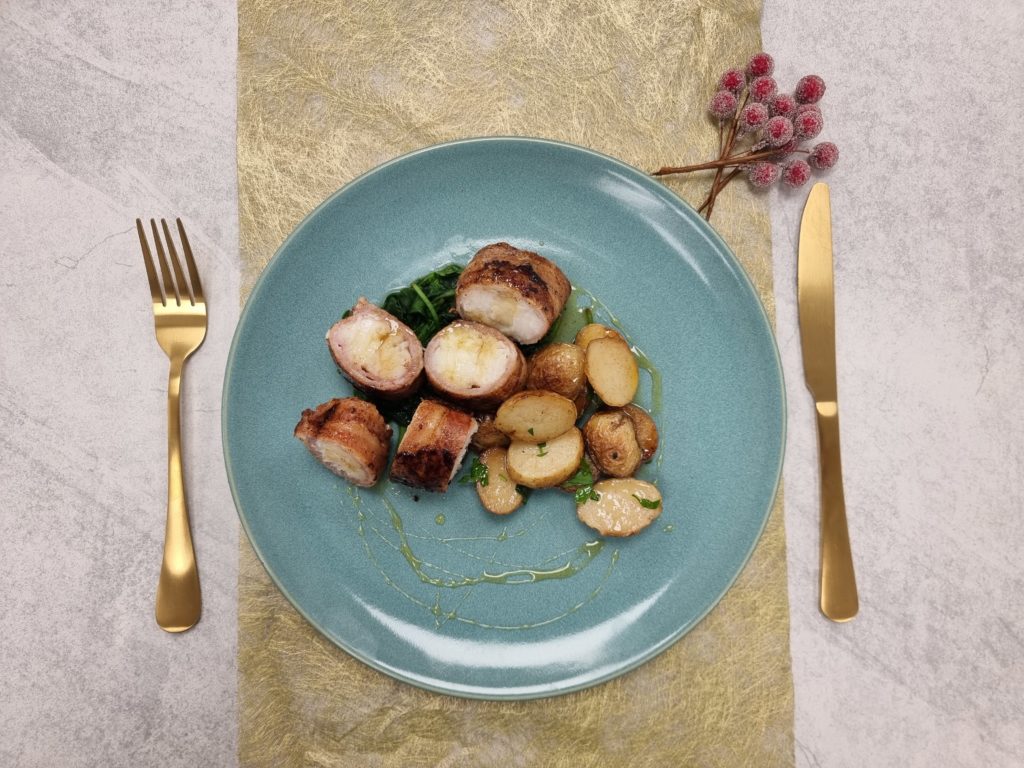 We're not suggesting you visit your local fish and chip shop for cod and chips over Christmas. They're probably going to be closed for one thing. But you could try some fish in blankets? That's right, you can wrap our frozen at sea Atlantic cod loins in bacon and get a stunning combination. Not only that but you can serve these on a bed of vegetables and potatoes for a meal that very closely resembles your usual roast. Dare we even suggest drizzling these wrapped loins in gravy? It's certainly something you can try over the holidays.
Santa Claws is Coming to Town
Fish might not be winning you over. But you can't argue that a Lobster on every plate would look simply magnificent for Christmas dinner. How you serve this exotic luxury is a matter of preference. You could keep it simple and cook with a little garlic butter and parsley, or you could smother it in a salsa verde dressing, or if you really want to push the boat out, a champagne sauce. You can buy your lobster whole, either raw or pre-cooked, or you can explore our other options. We offer half-dressed lobster, lobster meat and lobster tails, so you have plenty of options if you'd like to give this trendy shellfish an invite to Christmas dinner.
The important thing to remember is you don't have to compromise on your turkey or beef if you do enjoy a traditional Christmas dinner. You can incorporate seafood into your starter or lunches and dinner parties before and after the big day. Crab, scallops, mussels, prawns and smoked salmon would all work excellently as a light starter before your roast dinner.
Whatever you're having with your roast dinner, Merry Christmas and a Happy New Year from everyone at Sykes.